Critical Alarm Manager /
Alarm Management System (AMS)
The role of the IVeille product is to distribute the right information to the right person through several communication channels (visual, sound, e-mail, voice message…). IVeille allows you to define on-call zones and schedules to adapt to the needs of users.
Simple to use, this solution, proven in industrial environments, is quick and efficient to use. Designed and developed by the NetCeler team of engineers, the software architecture offers the following features: 
One alarm list for all your systems
Integration into existing infrastructure
Secure access in connection with the company directory (LDAP)
Accessible from a web browser (VPN compatible)
Automated configuration of a large number of points
Logging and consultation of alarms
Instructions, notification by phone or email
Accessible in a controlled manner from any web browser, IVeille's ergonomics have been designed to respond simply and intuitively to the needs of managing critical alarms in an industrial environment.
IVeille is compatible with the main standard industrial protocols (Modbus, S7 …). IVeille also has a plug&play interface with the IVTracer product allowing to benefit from an automatic configuration of alarms in IVeille.
The IVeille product has two different facets allowing it to be used in two different applications: 
Visualisation and management of critical alarms (GMP) for site monitoring stations.
Critical alarm notification application (GMP) for on-call agents.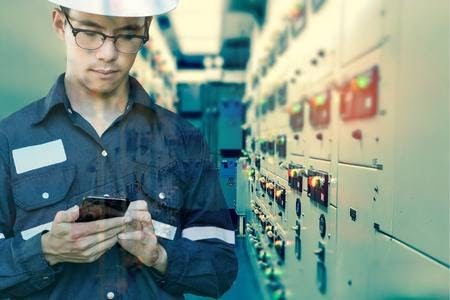 This type of use allows surveillance stations (guards, maintenance, etc…) to be given access to a harmonised alarm list to alert when a technical fault is detected in the monitored perimeter. To help users, IVeille integrates an alarm processing workflow, operational guidance functionality with traceability of actions and the possibility of adding comments directly in the system.