Located in the heart of Lyon Biopôle,

ACCINOV is an innovative biotechnology platform,

 offering a unique solution in Europe: 
100% GMP compatible production labs

, with medical supplies capabilities. ACCINOV chose IVTracer as preferred environmental monitoring software.
IVTracer is a product dedicated to environmental traceability in the pharmaceutical industry, developed since 2001 by NetCeler. This solution enables all critical parameters to be monitored and traced in the most varied environments, from clean rooms, cold rooms and climatic chambers to production lines and storage warehouses. Today, IVTracer has demonstrated its reliability and efficiency in environmental monitoring and counts among its customers major names in the pharmaceutical sector such as Sanofi, Stallergènes and bioMérieux.
Big names who confirm that the IVTracer product is a recognised solution in its sector.
"We were able to carry out an evaluation on two sites equipped with IVTracer and this confirmed our belief that IVTracer was really an appropriate solution for the Accinov platform," says André Dupont, the pharmacist in charge of ACCINOV in Lyon.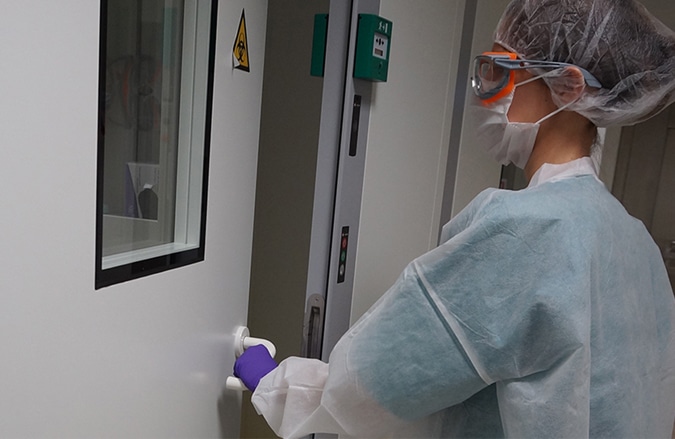 As a pharma site, ACCINOV must comply to both Good Manufacturing and Laboratory Practices, but also 21CFR part 11 and Annex 11 of GMP.
At any time, it is necessary to prove that all requirements have been verified and checked: cleanliness (number of particles / given volume), temperature, hygrometry, pressure values must be within the specs with respect to the given manufacturing process rules. Through a secure connection to any Web browser, IVTracer user interface has been crafted to answer all monitoring prerequisites for the pharmaceutical environment, in an intuitive and user-friendly way.
IVTracer perfectly answers our Manufacturing Good Practices and GMP because IVTracer is an easy-to-qualify solution when the most critical aspects of an environmental monitoring system are at stake
Louise Marlier
Quality Responsible at ACCINOV
Architectured and developed by NetCeler's engineers, IVTracer software functionalities allow to:
Guarantee full traceability, from the data acquisition system connected to sensors till the database, where information is stored.
Optimize the control of the manufacturing environment through online and automatic measurements.
Track all data in real-time.
Manage personalized alarm triggers: 

alarms, pre-alarms

, occurrence and disappearance delays, hysteresis, high and low thresholds, etc…
Ease the expansion and full deployment of the system